BRIAN WALL FOUNDATION GRANT FOR SCULPTORS
ANNOUNCED BY THE POLLOCK-KRASNER FOUNDATION
Chinese-Canadian Artist Terence Koh is First Recipient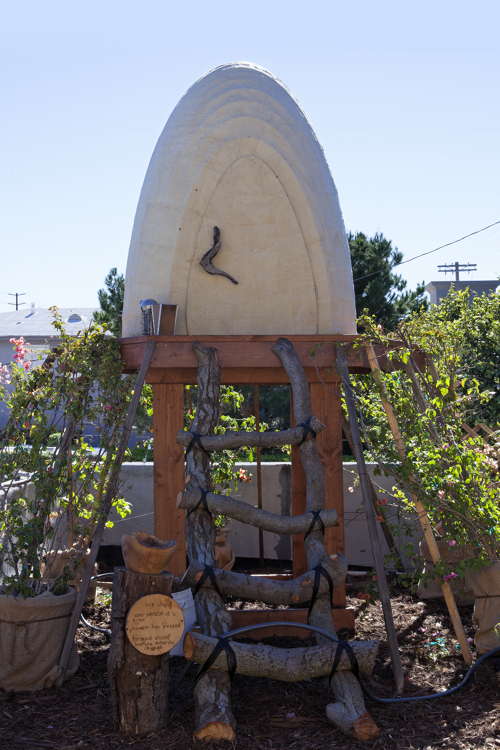 NEW YORK, NY, July 17, 2017 – Charles C. Bergman, chairman and CEO of the Pollock-Krasner Foundation, and Brian Wall, President of the Brian Wall Foundation, today announced the establishment of the Pollock-Krasner Foundation's Brian Wall Foundation Grant for Sculptors. The annual grant of $25,000, awarded by the Brian Wall Foundation and administered by the Pollock-Krasner Foundation, recognizes an outstanding sculptor who qualifies under the guidelines of artistic merit and financial need, whether personal or professional or both.
The first recipient of the Brian Wall Foundation Grant for Sculptors is Chinese-Canadian artist Terence Koh, who is best known for his sculptural installations, such as the Bee Chapel that he first created on his property in upstate New York. The grant enabled Koh to recreate the Bee Chapel as part of a live-in installation in Los Angeles earlier this year.
Terence Koh stated, "Many elements of my recent show were obtained thanks to the Brian Wall Foundation Grant, including plants for a rooftop garden, which will continue to bloom and make the bees happy. The grant has also given me the time to explore new projects in London and Mallorca."
The Grant for Sculptors prize assisted Koh to create a five-week, live-in installation titled Sleeping in a Beam of Sunlight at Moran Bondaroff, Los Angeles, from January 28 to March 11, 2017. Koh created a serene environment that included plantings of herbs and flowers and carefully arranged personal treasures such as books, a grand piano and a boat. The Bee Chapel constructed on the gallery roof allowed visitors to safely experience the bee colony, to smell the wax and honey, to see the bees in the hollow beeswax walls, feel their vibrations and hear them buzzing.
Koh was born in Beijing in 1977 and raised in Canada. He received degrees from the Emily Karr Institute of Art and Design, Vancouver, and the University of Waterloo, Ontario. His work has been included in the 2004 Whitney Biennial and in solo exhibitions at the Kunsthalle Zurich, Switzerland (2006); Whitney Museum of American Art, NY (2007); Museo de Arte Contemporaneo de Castilla, Leon, Spain (2008); Schirn Kunsthalle, Frankfurt, Germany (2011) and in the permanent collections of the Museum of Modern Art, NY; Tate Modern, London and many others. He recently relocated to Sonoma, California.
About the Brian Wall Foundation Grant for Sculptors
The Brian Wall Foundation Grant for Sculptors will be awarded annually to a sculptor who applies for assistance to the Pollock-Krasner Foundation following their normal application process. Grants are awarded to professional sculptors internationally, based on dual criteria of artistic merit and financial need. Sculptors interested in applying should visit the Pollock-Krasner Foundation website at www.pkf.org to view and complete an online application.
Charles Bergman said, "It is our hope that with the inauguration of the Brian Wall Foundation Grant for Sculptors, many more talented sculptors around the world will be encouraged to apply to our grant program."
British-born American sculptor Brian Wall established the Brian Wall Foundation in 2014 to assist artists in need and to further research and scholarship in the field of modern sculpture. "I am grateful for the opportunity to partner with the Pollock-Krasner Foundation, which has excelled at providing assistance to working artists for more than thirty years," Wall stated. "We can ensure that our grant is reaching the widest possible sculpture community and is administered by a fair and experienced organization," Wall stated. "I was personally very pleased that the Foundation Board selected Terence Koh for the initial Brian Wall Foundation Grant for Sculptors. He is a thoughtful and innovative artist of great talent."
For further information about the Brian Wall Foundation, which is based in Oakland, California, the public may visit the website at www.brianwallfoundation.org.
About the Pollock-Krasner Foundation

Based in New York but operating internationally, the Pollock-Krasner Foundation to date has made more than 4,300 grants to individual artists in 77 countries, for a total of more than $68 million. Through these grants, the Foundation has enabled artists to create new work, purchase needed materials and pay for studio rent, as well as meet their personal and medical expenses. Recipients of Pollock-Krasner grants have acknowledged their critical impact in allowing concentrated time to work in the studio and prepare for exhibitions and other professional opportunities such as residencies.
To provide additional support, the Foundation maintains an up-to-date and comprehensive Grantee Image Collection representing the work of artists who have received grants since inception. For more information, including guidelines for grant applications, the public may visit the Foundation's website at www.pkf.org
PRESS CONTACTS:
Kerrie Buitrago
Executive Vice President
The Pollock-Krasner Foundation, Inc.
212-517-5400
grants@pkf.org
Sylvia Brown
Secretary/Treasurer
Brian Wall Foundation
510-596-3005
www.brianwallfoundation.org/contact