Mission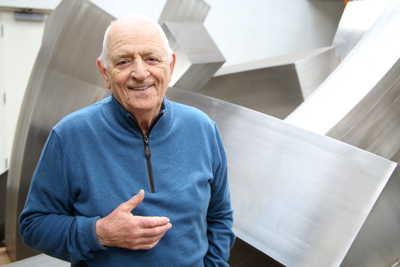 The Brian Wall Foundation was established in 2014 by the British-born, American sculptor Brian Wall (b. 1931), to benefit working artists in financial need. Awards funded by the Foundation are administered by other non-profit organizations that recognize artistic merit and provide assistance for personal or professional financial need, or both.
The Foundation fosters greater public understanding of the importance of sculpture in modern and contemporary art through the production of educational materials, websites, catalogues, exhibitions, books and films.
Research and Education
Brian Wall's role as an influential artist and educator working in England and the United States since the 1950's informs the Foundation's public dialogue. The Foundation encourages research and scholarship about abstract sculpture in the 20th and 21st centuries, and the artist's oeuvre within that tradition, and facilitates the placement of works in public collections.
Foundation Status
The Brian Wall Foundation is a California not for profit corporation and a tax-exempt organization under Internal Revenue Code Section 501(c)(3).
Directors
Brian Wall
President
Sylvia Brown
Secretary/Treasurer
Advisor
Kerrie Buitrago
Executive Vice President
, The Pollock–Krasner Foundation
Grants
The Foundation at this time does not administer or directly accept grant applications. Brian Wall Foundation grants available through other nonprofit organizations are posted on the Grants page of this website.